For Emergencies, please call 911.
[About SFESA]
Welcome To Samoa Fire and Emergencies Authority
The Authority is primarily responsible for fire prevention and suppression, and emergency prevention and response, throughout Samoa which is articulated in its main legislation; FESA ACT 2007. Due to the nature of its operations, its work is mandated under the following legislations, policies, regulations, and agreements. The following lists include other legislations and regulations that are not directly administered by the Authority but do impact the Authority's performance of its functions as stated under its primary Act.
SFESA's main regulatory functions include the provision of fire suppression and emergency response services to the people of Samoa including the EMR service. It is also tasked with a Search and Rescue (SAR) function on land and at sea. Sea SAR services are mainly conducted with the assistance of the Ministry of Police, particularly where the scope of the Authority's services ends. Over the last several years, this area of the Authority's services has increased slightly due to concentrated efforts on awareness and prevention campaigns.
The EMR services continue to increase significantly from one financial year to another and since the establishment of the NECC 911 emergency number in January 2018, the Authority has been inundated with calls for assistance particularly its ambulance services. Although the service was taken up by the Authority around 2012, it only averaged at around 200 per year or less than one a day. At present, the services provided by the EMR Team averages six to eight responses a day with SFESA envisaging further increases as the service is taken to Asau Station.
Safety and Awareness campaigns form a vital part of the work of the Authority with notable increases in the roles of the staff targeting awareness and prevention programs in communities, workplaces, and schools. The work of Fire Safety is crucial to the work of the Fire Suppression Team given their roles to raise the general awareness of the people of Samoa to prevent fire and deter the occurrence of other emergencies.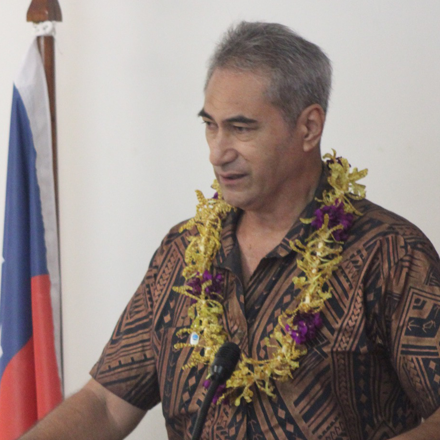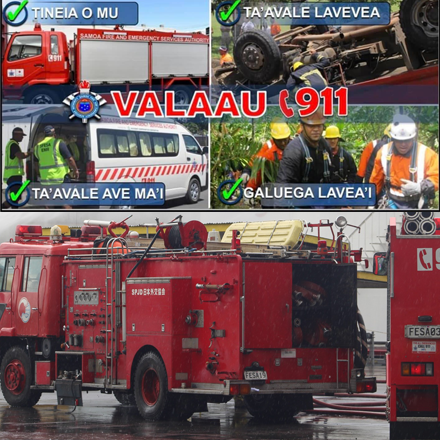 Samoa's leading emergency service provider that saves lives and properties through quality services and proactive awareness campaigns
To accelerate all time awareness for the people of Samoa, make positive safety impacts in communities, nurture a winning network of partners and empower employees with knowledge and skillset to undertake the services.
Our Core Services
Listed below are our core services and our specialty for clients needing our support.
Provision of fire suppression and search and rescue services to the people of Samoa.
Emergency response and medical services for victims of fire, accidents, and related emergency response services.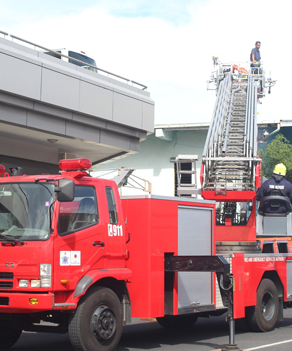 Delivering campaigns and awareness programs for the public on fire safety and prevention.
The 911 24/7 support number for the public to call in terms of any fire, accident, search and rescue, and other emergencies.
[News]
Our Recent News and Updates
Please find our latest updates and events to learn more about community involvement.
[Executive]
Our Executive Management
Send us a line
Important Links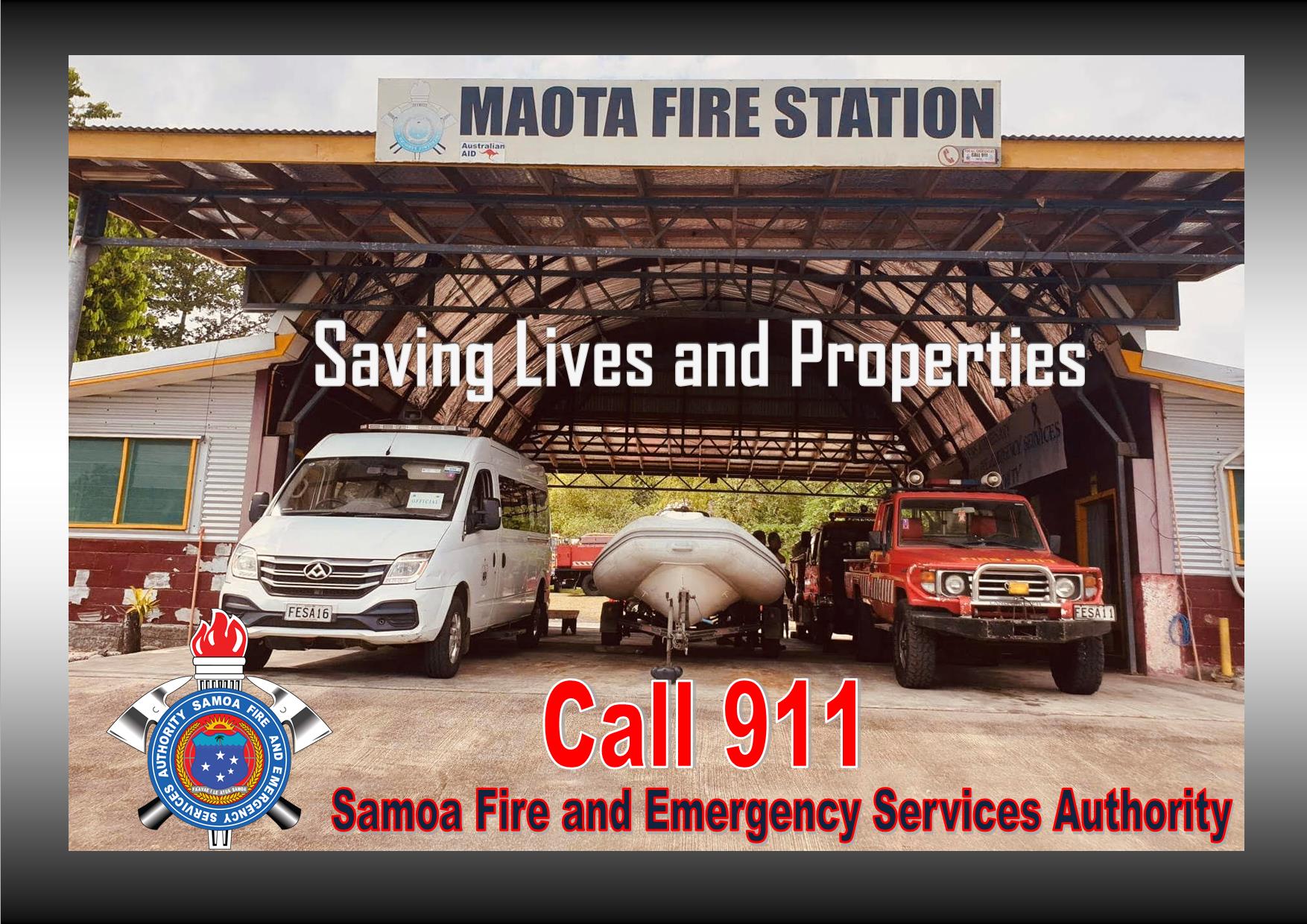 Important Links
Our Partner Agencies