Fire Safety, Awareness, and Prevention Services (Fire Safety) Department Structure
Fire Safety, awareness, and Prevention department implements one of the core functions of the Authority and consists of two divisions.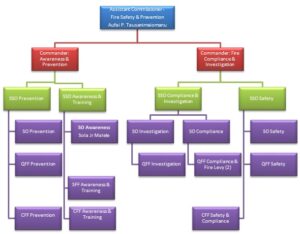 Education, Awareness, and Prevention
This division is tasked with awareness-raising programs on awareness and prevention activities. These include;
Fire extinguisher training
Fire warden training
Evacuation exercises
CDCRM(Community Disaster and Climate Risk Management)
Booster tests
There are school and media awareness programs conducted. School awareness programs focus is on awareness of safety gears.  The national emergency number (911) and common causes of fire, and children having a chance to experience riding the fire trucks.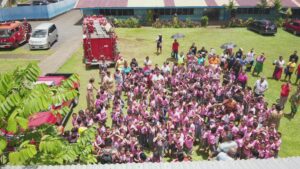 Compliance
This division ensures that there is compliance with fire safety laws and regulations and these activities include;
New building inspections
Follow-up inspections and buildings
Petroleum Taskforce (PTF) inspections
Samoa Tourism Authority (STA) inspections
Issues hot work permits